Books
Fierce Reads
Let's Talk!
Lynne Matson
Review
Let's Talk!: Nil Unlocked by Lynne Matson
6/12/2015
Nil Unlocked Author: Lynne Matson  Pages: 432 Published by: Henry Holt and Co. (BYR) Published on:  May 12th 2015 Review for Nil ...
Nil Unlocked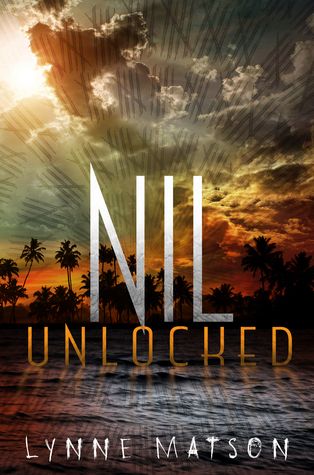 Author: Lynne Matson
Pages: 432
Published by: Henry Holt and Co. (BYR)
Published on: May 12th 2015
Review for
Nil
On the island of Nil, the rules are set. You have exactly 365 days to escape—or you die. Rives is now the undisputed Leader of Nil City, but keeping the City united is tougher than ever. Raiders have grown bolder, supplies are dwindling, and non-human inhabitants have taken a turn toward the deadly. New arrivals cause rifts within the City, putting the Search system at risk, and calling everything Rives knows into question. Desperate for answers, he teams up with the only other person searching for them: Skye, a new arrival with a mysterious past of her own. Soon the duo find themselves locked in a desperate race to save all the residents of Nil—and possibly destroy the island forever. But at what cost? And who will pay the price?
---
Ahhh ever since I have finished Nil I have been dying to read Nil Unlocked! Nil had action, twists, turns, and we were just getting to know Nil. Ohhh but Nil Unlocked really did unlock Nil.
I learned so much about Nil
and this book was great. I have to say I enjoyed Nil a lot better because that one had more action and twists and turns but
Nil Unlocked was a great book in it's own way
though. Nil Unlocked brought
information, mystery, and just so many questions to the island.
I mentioned in my Nil review how the island itself was a character and
the island become more of a character in Nil Unlocked.
Lynne definitely did a great job with this sequel.
The characters in this book are very interesting. We have Rives, who we saw in Nil, and Skye. Skye is kind of like a Nil expert, except she hasn't had the first hand experience. I loved Skye, she was so prepared and ready to take action if necessary. In this book we also get to know a lot more about Rives. More about his past and personality. I really
enjoyed reading from both Rives and Skye's point of view because it gave me a taste of two different personalities.
Rives: the leader and Nil explorer and Skye: the person who knew all the Nil facts. It was also so cool to see Skye recognize things from her uncle's journals to things on Nil. Other characters, like Jason, Jillian, and Sy, were so great to read about again and it just brought back so much nostalgia! ;) The new characters were also a great addition.
I loved this plot. I loved how
the more I read, the more I was learning about Nil.
I love how there is more to Nil that meets the eye and learning that information kept me reading. I just loved everything about this plot;
the way it was set up to discover facts about Nil was so great to read about
! There was a lot less action than Nil but it was all good because of how much we were learning about Nil and the history behind it. Then the ending, oh the ending was just glorious!
So much action
and
suspense then everyone was happy and it just set up a great base for book three,
which I am dying to read!
I gave this book 5 stars because I just loved everything about it.
The ending to this book part killed me and made me scream in happiness! For one thing, we got to see Charley and Thad again. *cries* Then Paulo didn't get off the island in time! Ugh this is so frustrating and I don't know if I can wait that long to know if the island still exists! It was so suspenseful as well because it was Rives' last day on the island, so if he didn't get off then he would die and that is just sooo much anxiety!! Then he tries to pull a Thad with Skye by throwing her into the Gate last minute! I think I was screaming at that point. Oh but then Skye throws Rives back into the gate and he finally makes it! I love it. I thought it was weird how they all were found by Skye's dad, who may I mention is a very strange person with his addiction to Nil. I love how Lynne ends off Nil Unlocked with a party. It just kind of shows that we can have a happy ending BUT Nil may still be alive and eating people. Hopefully the next book will include Nil finally being destroyed and I wonder who's perspective it will be in. Maybe Rives, Thad, Charley, and Skye? Maybe new characters. GAH I NEED TO KNOW!
Just a thought: Ahhh Rives and Skye were just so cuteeee. I have to admit though, I really miss Talla. It's okay though, Skye is just as great. :))
Paulo and Maaka are two very interesting people. They were the people who knew the most about Nil and they took Nil as something different that people like Rives or Jillian. What annoyed me was how unwilling Maaka was to help Rives. Like, dude it's not their fault they're stuck in this hellhole. Could you at least have helped them figure out Nil and get their butts off this human trap?