Books
Let's Talk!
Review
Let's Talk!: Six of Crows by Leigh Bardugo
12/22/2015
Six of Crows Author: Leigh Bardugo Pages: 465 Publisher: Henry Holt and Company Release Date: September 29th 2015  Ketterdam: a b...
Six of Crows
Author: Leigh Bardugo
Pages: 465
Publisher: Henry Holt and Company
Release Date: September 29th 2015
Ketterdam: a bustling hub of international trade where anything can be had for the right price—and no one knows that better than criminal prodigy Kaz Brekker. Kaz is offered a chance at a deadly heist that could make him rich beyond his wildest dreams. But he can't pull it off alone... A convict with a thirst for revenge. A sharpshooter who can't walk away from a wager. A runaway with a privileged past. A spy known as the Wraith. A Heartrender using her magic to survive the slums. A thief with a gift for unlikely escapes. Kaz's crew are the only ones who might stand between the world and destruction—if they don't kill each other first.
---
Ohhh my god Six of Crows is definitely a read
I am glad I rushed to get to. It was epic
, basically. I
loved all the characters, this wonderful plot and storyline
, and the
twists and turns that came
with the plot. People said I was going to be hung up on this book after I finished it and I admit, I am still not over this book, how it ended, and just it's greatness. It was definitely
another great Leigh Bardugo read
and I cannot wait for Crooked Kingdom.
One of the things I was super excited about on reading was the characters. I have had the Six of Crows pre-order post up on my wall ever since I got it and have been really wondering what these six characters are like. Glad I got to meet them because each character is awesome. Kaz, Inej, Matthias, Nina, Wyland, and Jesper are the six stars of this book and what I love is how they are all so different from each other. They all had their own personalities and backgrounds but all are able to kick ass in their own unique ways. All six of these characters are really great to read from and I enjoyed reading on how they were all able to contribute and work together on the heist. I definitely got my daily dose of Nina, Matthias, Inej, and Kaz but I also really wanted more Wyland and Jesper. They have a great bromance and both have great personalities. I definitely am anticipating more of Wyland and Jesper in the next book due to events that happened in Six of Crows (*cough cough*) and am kind of excited for it. They both seem like great characters I would love to get to know more.
As if the characters weren't great enough, the plot was just as great. I mean, the synopsis is already pretty pleasing. "Six dangerous outcasts. One impossible heist." LIKE YES, GIVE IT TO ME.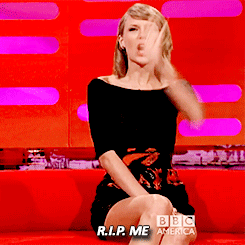 I really enjoyed the whole plot of this book because it was awesome. From the pre-stages of the heist, to actually doing the heist then the ending. It all kept me on my toes and I was constantly surprised by the different twists and turns this plot took. With the characters doing a heist, the least I would expect was lots of twists and turns.


There is also one more aspect in this book that I am actually really excited about. The romance.
YES OMG, I FULLY LOVED LEIGH'S ROMANCE IN SIX OF CROWS
.
These people are incredibly complicated, a simple relationship does not run on their books.
It was
fun
(and heartbreaking)
to read about there characters want something more with the other person,
but it just doesn't happen and it's all so angsty! Leigh was able to
write about just enough romance to the point where the book was still about the big heist
but the small specks of romance was perfect.
Maybe it's a possibility that Crooked Kingdoms is going to differ from Six of Crows in where romance and relationships do play a pretty big part in the plot compared to Six of Crows where they weren't. I am excited to see how relationships play out in Crooked Kingdoms!
One last thing, for everyone who has finished the Grisha trilogy, Six of Crows definitely brings back so many Grisha feels and nostalgia. Characters from the Grisha trilogy get mentioned a bit and I was reading this and part of me just wanted to curl up in a ball and cry while I hugged my Grisha trilogy because I JUST MISS THEM SO MUCH. (Them= the characters, world, plot, EVERYTHING). I also flipped to the map in the front of the book to see that the Unsea was only an outline on the map and that broke me because that was the tipping point of my Grisha feels and nostalgia. A revisit to that trilogy is very overdue.
I gave this book 5 stars because I loved everything about it! Characters, plot, writing, suspense, touch of romance, everything!
That ending was so.....interesting. We get to see what will potentially happen in Crooked Kingdoms but also see who are antagonist(s) will be! I am so excited to read it because based on the ending and maybe we will see a darker side of Kaz now that Inej is injured? Maybe? I am also really looking forward to how the jurda parem will affect Nina but also Matthias and Nina's relationship. I have no doubt they will get together but whether they do so at the beginning or the end of Crooked Kingdoms....I don't know...
I have to admit though, the jurda parem does wonders to a Grisha's power. It's harmful long term, but a great power enhance short term. Nevertheless, I am excited to see what parts in plays in Nina's character and Crooked Kingdoms itself. We got to see a glimpse of just how powerful jurda parem is in this book and if it wasn't so addicting harmful, it would definitely make Grisha a lot more deadly.