Books
Waiting on Wednesday
Weekly Memes
Waiting on Wednesday #34
12/30/2015
Waiting on Wednesday is a weekly meme created by Breaking The Spine where we share upcoming releases that we are excited about! --- Th...
Waiting on Wednesday is a weekly meme created by
Breaking The Spine
where we share upcoming releases that we are excited about!
---
The Word for Yes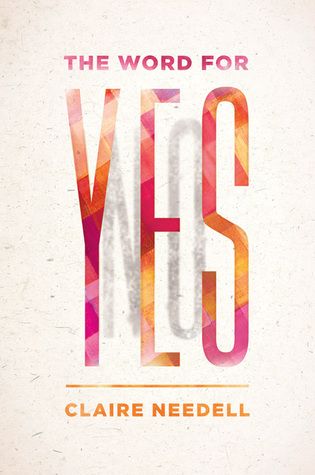 Author: Claire Needell
Pages: 208
Publisher: HarperTeen
Release Date: February 16th 2016
After their parents' divorce, Jan, Erika, and Melanie have to get used to the new world order: a father who's moved to another continent and a mother who throws herself into moving on. Jan, off at her first semester of college, has plenty to worry about, including an outspoken roommate who's kind of "out there" and an increasingly depressed and troubled long-distance boyfriend. Her younger sisters, left at home in New York City, and dealing with all the pressures of life in high school, aren't exactly close. Erika is serious and feels awkward and uncomfortable in crowds, though her beauty tends to attract attention. Melanie is socially savvy and just wants to go out—to concerts, to parties, wherever—with her friends. The gap between all three girls widens as each day passes. Then, at a party full of blurred lines and blurred memories, everything changes. Starting that night, where there should be words, there is only angry, scared silence. And in the aftermath, Jan, Erika, and Melanie will have to work hard to reconnect and help one another heal. At once touching and raw, Claire Needell's first novel is an honest look at the love and conflicts among sisters and friends, and how these relationships can hold us together—and tear us apart.
---
Why I'm Waiting...
I feel like I don't read enough books that surround a relationship between siblings. Like yes, there are books where characters have siblings, but they never really are about the siblings. (Does that make sense?) I am excited to see how this book turns out. Looking forward to reading about these sisters, their relationships with each other, and also looking forward to seeing how they reconnect with each other after having such different lives and this party. Also, I do love the cover. :D
So tell me: What are your thoughts on this book and have you heard of it?