Books
Promo
The Internet Isn't Ready for Vika // The Tsar's Guard Spotlight Tour (Giveaway!)
1/25/2017
Hello everyone and welcome to my post for The Tsar's Guard Spotlight Tour for The Crown's Fate! Super excited for this post because...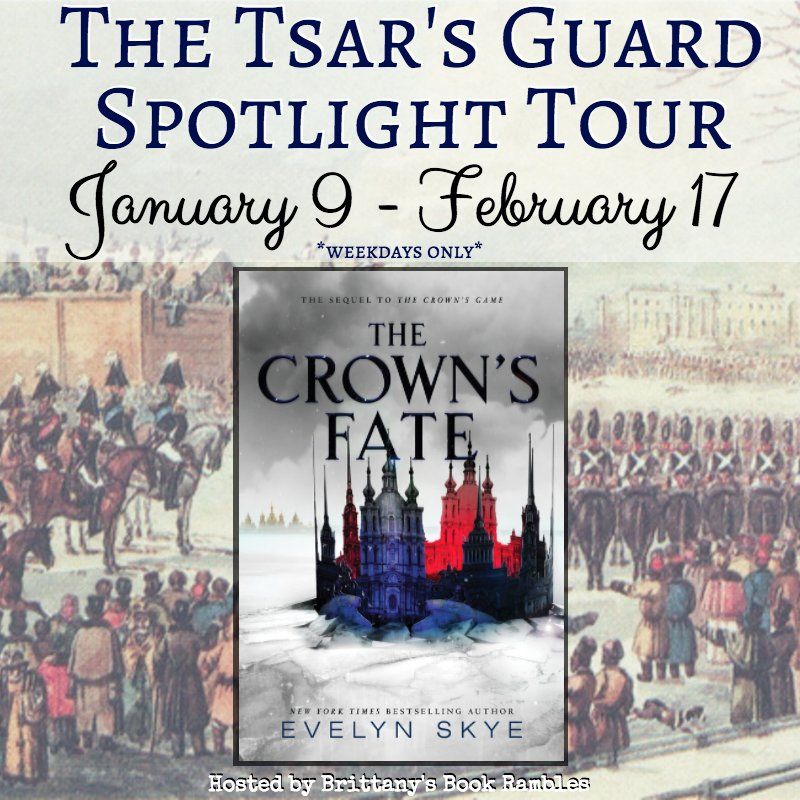 Hello everyone and welcome to my post for The Tsar's Guard Spotlight Tour for The Crown's Fate! Super excited for this post because I am really looking forward to sharing with you guys what I did for the tour. The Crown's Game was a pretty highly anticipated book for me last year and I ended up really liking it. The Crown's Fate release is coming around soon so I was happy to help promote it.
Like last year, I made a blog for a character imagining as if that character were to have a blog. Last year,
I made Nikolai a blog
and this year, I decided to make Vika a blog, because why not! I'm really excited for this too because I love what I did for Vika's blog (more than Nikolai's oops).
and without further ado, here is the blog!
The image will take you to the blog!
My process
I went with a very minimalistic look for this blog. I tried to stay away from cursive, fancier fonts, and mainly relied on fonts that were Sans-Serif. If anything, I think this blog has a total of like 3 different fonts used on it, pretty impressive seeing as though I do tend to go font crazy sometimes. The font I used for the blog looked good in all capitals and lowercases so I had something to work with.
Following the minimalistic look, I knew that I didn't want the blog to be all white, hence the light purple. Originally I wanted a more purple-grey look but I think this purple looks really great, especially because I could play around with the darker purples to contrast the light purple background.
I also used basically the same design that I have for this blog for Vika's menu bar, which is a little repetitive with my blog as well because I think it goes very well with the site. And I didn't put it above the sidebar this time because there was so little things to go on the menu bar so I just went ahead and put it above the posts, which I am really liking. I was also able to whip up a few posts for the blog (thank you
Sarah
!) just so it wasn't as empty as Nikolai's last year.
So yeah, that is Vika's blog. I really love this one and I hope you do too. If you're interested in this template,
email
me! I would be happy to give it to you. :)
The Crown's Fate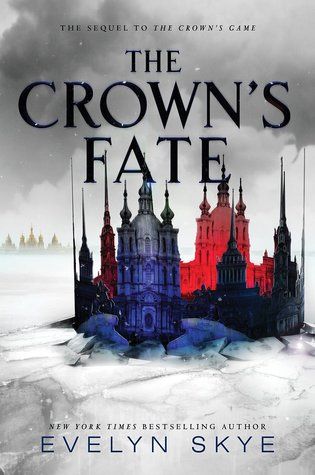 Author: Evelyn Skye
Publisher: Balzer + Bray
Release Date: May 16th 2017
Pages: 400
Perfect for fans of Shadow and Bone and Red Queen, The Crown's Fate is the thrilling sequel to the New York Times bestselling The Crown's Game, an atmospheric historical fantasy set in Imperial Russia. Russia is on the brink of great change. Pasha's coronation approaches, and Vika is now the Imperial Enchanter, but the role she once coveted may be more difficult—and dangerous—than she ever expected. Pasha is grappling with his own problems—his legitimacy is in doubt, the girl he loves loathes him, and he believes his best friend is dead. When a challenger to the throne emerges—and with the magic in Russia growing rapidly—Pasha must do whatever it takes to keep his position and protect his kingdom. For Nikolai, the ending of the Crown's Game stung deeply. Although he just managed to escape death, Nikolai remains alone, a shadow hidden in a not-quite-real world of his own creation. But when he's given a second chance at life—tied to a dark price—Nikolai must decide just how far he's willing to go to return to the world. With revolution on the rise, dangerous new magic rearing up, and a tsardom up for the taking, Vika, Nikolai, and Pasha must fight—or face the destruction of not only their world but also themselves.
Evelyn Skye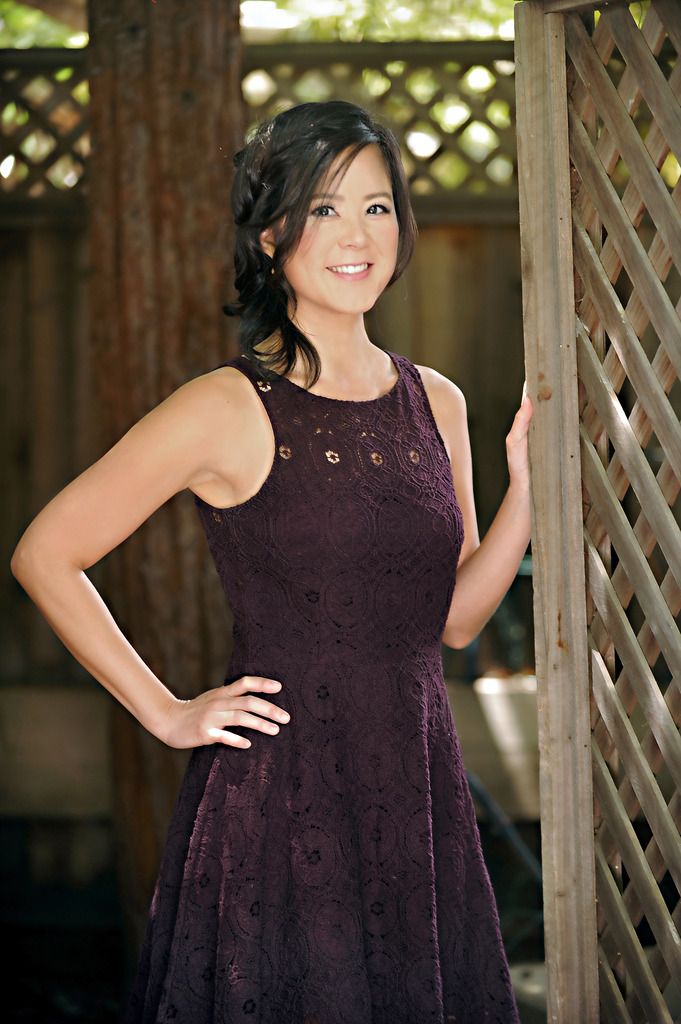 Evelyn Skye is the New York Times bestselling author of THE CROWN'S GAME (out now!) and THE CROWN'S FATE (May 16, 2017). She was once offered a job by the C.I.A., she not-so-secretly wishes she was on "So You Think You Can Dance," and if you challenge her to a pizza-eating contest, she guarantees she will win. When Evelyn isn't writing, she can be found chasing her daughter on the playground or sitting on the couch, immersed in a good book and eating way too many cookies.


Jan. 9th -
Brittany's Book Rambles
: The Crown's Fate Review
Jan. 10th-
Sarcasm & Lemons
: Fancast
Jan. 11th-
The YA Book Traveler
: History of Russian Crowns
Jan. 12th-
Picnic Reads
: Character-Based Book Tag
Jan. 13th-
Book Nerd Addict
: Inspired Tote Design
Feb. 13th-
YA Wednesdays
: Favorite Quotes from The Crown's Game
Feb. 14th-
Juniper Reads
: Sorting Characters into Fandoms
Feb. 15th-
Nicole's Novel Reads
: Nail Polish Looks
Feb. 16th-
The Queen Reads
: What the Characters of TCG would take to a Deserted Island
Feb. 17th-
A Perfection Called Books
: The Crown's Fate Review
a Rafflecopter giveaway
So tell me: What do you think of Vika's blog? You excited for The Crown's Fate?