Books
Top Ten Tuesday
Weekly Memes
Top Ten Tuesday #2
7/28/2015
Top Ten Tuesday is a weekly meme held over at Broke and Bookish. Each week there is a topic and we list off our top ten items based on th...
Top Ten Tuesday is a weekly meme held over at
Broke and Bookish.
Each week there is a topic and we list off our top ten items based on that topic.
---
Ten Characters Who Are Fellow Book Nerds
1. Hermione | The Harry Potter series
Ayyyeee our OG fictional character book nerd! Well, at least for me... Hermione was such a great character and you probably will never hear the end of this from us Potterheads. She can kick ass and still have enough time do some "light reading" Her sass is just great as well. (Like this gif, what is that sass and where can I get it?)
2. Isla and Josh | Isla and the Happily Ever After
THESE TWO. Okay, they don't necessarily read novels but I'm pretty positive they either read comics or graphic novels. Like these had one of their first encounters while fangirl/fanboying over a comic/graphic novel. (I don't know which one of those it is. Comic? Graphic novel? I can't remember. I know they did read them though) Plus oh these two are just so cute they can cuddle and read together *flails from thought*
3. Celaena and Dorian | The Throne of Glass series
So if you didn't know, I (finally) recently read Throne of Glass and I just love how Dorian and Celaena are two huge book nerds. Like Celaena was flipping out about the library and I loved how Dorian and Celaena bonded over, that's right! Books! So fun to see that. :D
4. Sam | Every Last Word
I just finished this book and let me tell you one thing, it is great. Sam isn't necessarily a reader but she does write really great poems, and that is covered with this question. I really love reading about her love for poetry grow and I think it's great that she writes poems!
5. Lara Jean | The To All the Boys I've Loved Before duology
Okay, so I may be cheating a bit. Lara Jean wrote letters BUT she still wrote, so she is going on this list. Besides, it's not like the letters are just a hobby, they played a pretty huge part in the book. Therefore, it's going in the list. Plus, I got to read some of the letters, which means she basically wrote a 2 paged book. *shrugs*
6. Penny | Girl Online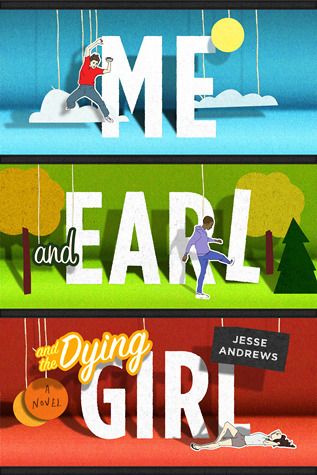 This is the only book I haven't read from this list but I do know that Penny is a blogger. She blogs, just like me! And it's not even like she posts all pictures, I am aware that she writes things. Not a book nerd, but she writes which is good enough!
7. Violet | All the Bright Places
Yes this one is cheating a bit as well since Violet doesn't necessarily blog when the book takes place but she has before and after the book happened. Not a book nerd but a writer.
8. Cara | The Alienated duology (Trilogy?)
Cara! She is a writer and she blogs about her experience with the L'eihrs.
(Bonus person because do you see how short the sentence above was?)
Greg | Me and Earl and the Dying Girl
Greg wrote a book (sort of). Again he isn't necessarily a reader but the fact that he wrote a whole book that so many people have read is just a reason why I can put him on this list.
9. Courtney | The Secret Diamond Sisters trilogy
Courtney is a reader. She isn't shown reading a ton in the SDS books but there are parts where she is reading near the pool or something. I love it when the author references her owns books. She sometimes has Courtney reading a book from the Transcend Time Saga (The author's first trilogy). Definitely a fun aspect of Courtney's reading.
10. Eleanor and Park | Eleanor and Park
These two are so cute like oh my lord. If you haven't read Eleanor and Park I highly recommend it. Don't make the mistake and take forever to read this book. The writing is great, I loved the characters, and the plot is just nice. So anyway, graphic novels/comic books plays a huge part in this book and it was so great to see these two bond over a book. Definitely readers. :)
So tell me: Anyone you would name as a book nerd?