Tag
The Disney Princess Tag
9/25/2015
Hello! Today I have a fun tag for you. I know some of us grew up watching Disney movies and some of the most important Disney movies are i...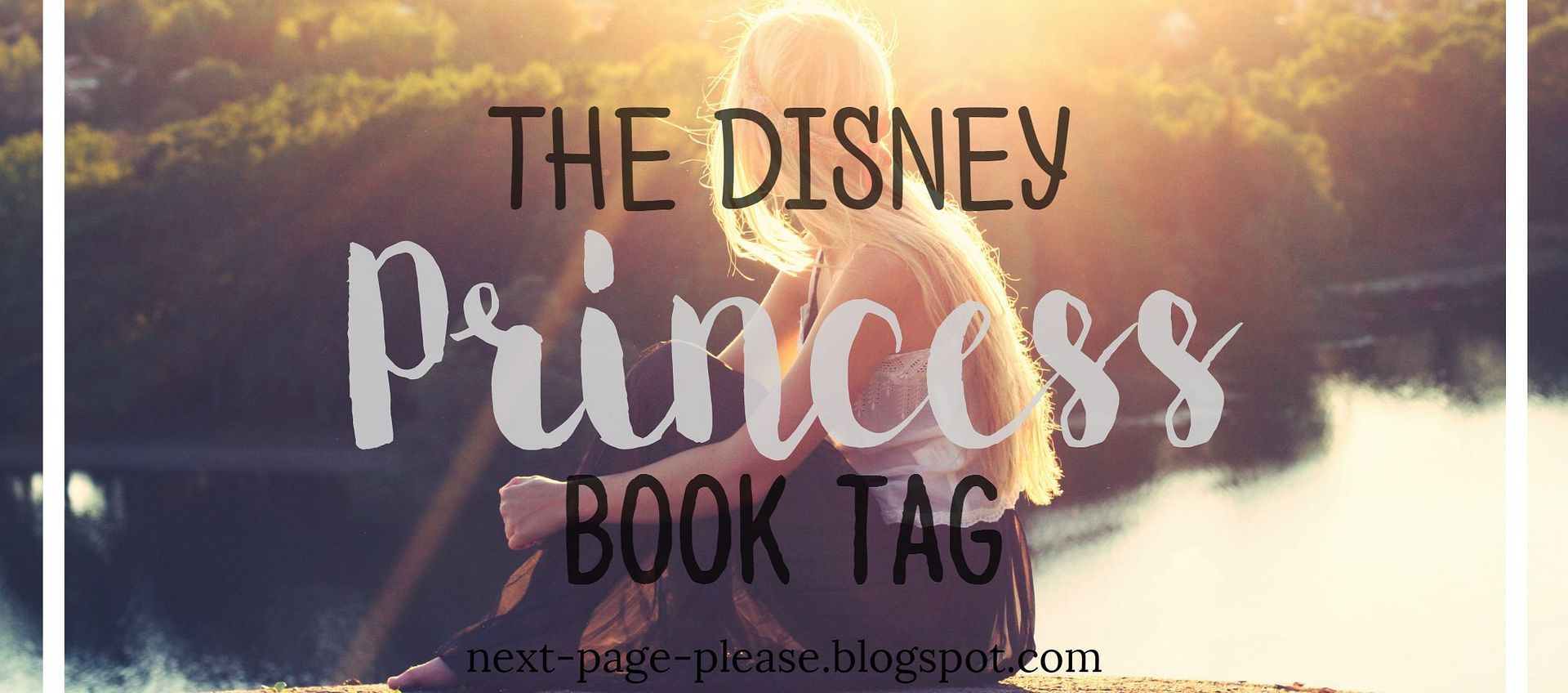 Hello! Today I have a fun tag for you. I know some of us grew up watching Disney movies and some of the most important Disney movies are indeed Disney Princess movies! Someone made a tag about the princess and books so this should be exciting. Thank you
Lily
for tagging me!
---
Snow White - Name your favorite classic
I don't read a lot of classics. I just haven't gotten to them...yet. One series that I read when I was younger that is sometimes considered a classic is the Ramona series. I loved reading this series because of how relatable and funny it was and the characters in this series were all so good and I really enjoyed this series. Definitely would reread it, if I ever get the time to. (Ha-ha-ha)
Cinderella - Name a book that kept you reading well past your bedtime
Too many books to even list. What. I can't do this. One of my most recents ones is probably The Remedy by Suzanne Young. I really enjoyed the Program duology and this Remedy was another books I really enjoyed from Suzanne. It definitely kept me up a little too late...



Aurora - Name your favorite classic romance
What would you consider a "classic romance?" I'm pretty sure anything by Jane Austin falls into this category, but I've never read Jane Austin...(whoops.) How about I name a favorite romance novel? Hmmm this one is hard because I love cute romances and there are literally a billion of them out there. I would have to go with Anna and the French Kiss. My favorite book out of that trilogy but really enjoyed the whole trilogy with all it's cuteness and feels and GAH!



Ariel - Name a book that's about making sacrifices and fighting for your dreams
The book I could really think about when I read this question was the whole entire Harry Potter and Percy Jackson series. I mean these two boys have been fighting basically one enemy for the whole entire series and that have risked their lives countless times. The sacrifices they made just to do the right thing are so incredible, so these two series definitely fit for this question.



Belle - Name a book with a smart and independent female character
I feel like I have never mentioned this character yet in any tag but June Iparis from the Legend trilogy! *facepalm* Why have I never mentioned her, I mean she is a prodigy! June is such a badass and independent character I loved her. Plus, she is indeed a very smart person.



Jasmine - Name a book with a character who challenged the social conventions of his or her world
Willowdean! Dumplin! Yes! Definitely! This book was fabulous and I loved it. It's basically about a larger teenager entering her town's beauty pageant and this book is basically the beautiful story about going against social expectations and how everyone can be beautiful whether the size, height, or flaws.


Pocahontas - Name a book whose ending was a roller-coaster of emotions
Hahahahahaha, so many books have done this to me. One of the most recent books that I finished and gave me a roller coaster of emotions has to be Dreamland by Robert L Anderson. The ending was just soo bittersweet! I'm not sure if there is going to be a sequel for this book but I sure hope the publisher allows another book because the ending left me with such a strong strong need for another book.



Mulan - Name a book with a kick-ass female character
So many to choose from! One of my most recent reads with a great kick ass character is definitely Iris from Hollywood Witch Hunter. She has such a sassy and hilarious character I love it. She is also such an independent woman and has a great I-bow-down-to-no-one personality.



Tiana - Name a book featuring a hardworking, self-made character
The Boy Most Likely To for this one. Alice may not be entirely self made but she is extremely hardworking whether it may be towards her family or school and I really admire her for that. I love how Alice is like a mother to all her younger siblings and this girl still has plans for college! Coming from a huge family she comes from, I definitely applaud her for everything she does.



Rapunzel - Name a book that features an artist
Hmmmmm, artist...Isla and the Happily Ever After, who had Josh who was very much an artist. He drew a lot of graphic novels and even drew his own graphic novel! Definitely enjoyed reading about Josh and his art.


Merida - Name a book that features a mother-daughter relationship
Everything, Everything features a really great mother and daughter relationship. Since she is in her house so much, I'm not surprised she has a great relationship with her mom! I really loved reading about these little usual things they would do together and it was really fun to see a great mother daughter relationship.
Anna and Elsa - Name a book that features a great relationship between siblings
Haha this one is too easy for me! Of course I would go with To All the Boys I've Loved Before! I really loved reading about the great relationship between Lara Jean, Margot, and Kitty. I love how they are all like they're own mini family. Margot as like the "responsible," Lara Jean is like the loose parent who is less strict than the other parent, and obviously Kitty is the little child of their sisterhood. Loved reading about how these three got along so nicely and it was all a great ride.

Hope you guys enjoyed this tag and here are the people I tag:




And anyone else!
So tell me: Who is your favorite Disney Princess?