Blog Tour
Books
Sunday Street Team
Sunday Street Team: Dreamstrider by Lindsay Smith
10/11/2015
Welcome to the Sunday Street Team, a blog tour that only posts on Sundays. This tour is a way to bring awareness to books and spread the l...
Welcome to the Sunday Street Team, a blog tour that only posts on Sundays. This tour is a way to bring awareness to books and spread the love for them! Today, I have Lindsay Smith's Dreamstrider! To learn more about the Sunday Street Team (hosted by Nori at
ReadWriteLove28
) click
here
!
---
Dreamstrider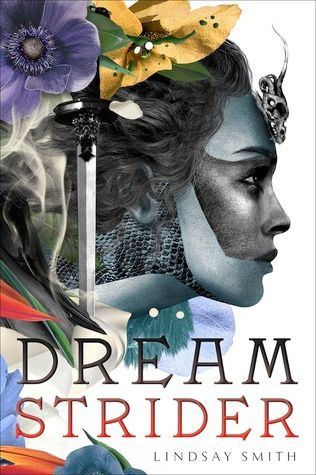 Author: Lindsay Smith
Pages: 400
Release Date: October 6th 2015
Publisher: Roaring Brook Press
A high-concept, fantastical espionage novel set in a world where dreams are the ultimate form of political intelligence. Livia is a dreamstrider. She can inhabit a subject's body while they are sleeping and, for a short time, move around in their skin. She uses her talent to work as a spy for the Barstadt Empire. But her partner, Brandt, has lately become distant, and when Marez comes to join their team from a neighboring kingdom, he offers Livia the option of a life she had never dared to imagine. Livia knows of no other dreamstriders who have survived the pull of Nightmare. So only she understands the stakes when a plot against the Empire emerges that threatens to consume both the dreaming world and the waking one with misery and rage. A richly conceived world full of political intrigue and fantastical dream sequences, at its heart Dreamstrider is about a girl who is struggling to live up to the potential before her.
---
I got this book from the publisher via NetGalley in exchange for an honest review. None of my opinions are altered by this.
Dreamstrider was actually a really enjoyable read. After reading
Dreamland
, I really wanted to read more books that had the aspect of "dreaming" and being able to go into someone's dreams. Being able to inhabit a person's body whilst they are sleeping and being able to move around in their body is super cool and I really enjoyed reading more about Dreamstriding and what it is used for. I also really liked the world that was in this book! It was very
different from what I usually read
and it was cool to see what new things this world would provide me with.
Dreamstrider all made for a fun and interested read along the unique world it takes place in!
I knew the characters in this book were going to be very interesting because of the world they live in and what they do. Livia, the main character is a Dreamstider, someone who can be in another's person's body while they sleep and Livia is the only Dreamstrider she knows. I really liked reading about Livia because of the cool ability she had but also because her character development was really great in this book. She starts off this book really unconfident about her Dreamstriding skils and as the book progresses, I saw that doubt still occupy Livia but by the end of the book, she is really confident in her skills and capability to Dreamstride.
For the plot, I really liked how it does start to slowly unravel. The plot starts off as this small mystery and sooner or later more and more is added onto it and it really all makes for a book that gets more and more exciting. The only real big problem I had with this story is that at some points, I got confused on what was going on and that either affected my desire to read this book or ability to enjoy it. I really liked the plot nevertheless.
Other than Dreamstrider getting a bit confusing for me at times, I thought the romance in this book was a bit predicting. By the beginning of the book I was able to guess what would happen to Livia romantically and I was right. Kind of bummed me out a bit because it could have been really great. However, it did not alter my enjoyment for the book.
I gave this book 4 stars. I really enjoyed the characters and plot in this book but I was kind of confused for a section of the book and the romance was kind of predictable within the book.
---
Lindsay Smith
Author of YA historical thrillers SEKRET and SKANDAL and the forthcoming YA fantasy DREAMSTRIDER (all from Macmillan Children's). Russophile, foreign affairs junkie, nerd.
---