Blog Tour
Books
Review
Blog Tour: Diamonds are Forever by Michelle Madow (Review and Giveaway!)
11/06/2015
What happens in Vegas stays in Vegas … but that doesn't matter when you live there. Sisterhood, first crushes and scandalous secrets expl...
What happens in Vegas stays in Vegas … but that doesn't matter when you live there. Sisterhood, first crushes and scandalous secrets explode as Savannah, Courtney, Peyton, and Madison return in DIAMONDS ARE FOREVER, Michelle Madow's exciting conclusion to The Secret Diamond Sister series, releasing October 27th from Harlequin Teen.
Hello everyone and welcome to the Diamonds are Forever blog tour! Super excited to have the opportunity to be in this tour as I have been a fan of this series basically since it was released. I hope you all check out this fun series and enjoy my review! Make sure to enter the giveaway a signed se of this trilogy! This tour was also hosted by
Barclay Publicity
.
---
Diamonds are Forever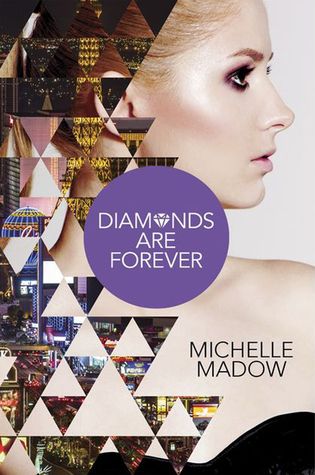 Author: Michelle Madow
Pages: 368
Publisher: Harlequin Teen
Release Date: October 27th 2015
|
Amazon
|
Barnes & Noble
|
Book Depository
|
Books A Million
|
iBooks
|
It's cold outside, but the drama is hot! The Diamond sisters jet to the mountains for spring break, and Savannah's flirt-mance with an international pop star heats up as her pursuit of stardom succeeds. But is this romance meant to be, or has the right guy been in front of her all along? Meanwhile, Courtney takes the next step with her secret boyfriend—and future stepbrother—and as their parents' wedding approaches, the pressure's on to reveal their relationship. Peyton's figuring out a plan for her future, but she still feels guilty about getting her former bodyguard fired and wonders if she can get over him in the arms of someone else. But the biggest bombshell will change everything once again, because Madison's ready to tell the huge secret she's uncovered. And with the boy who betrayed her but who could be the love of her life fighting for his own life, she might need the Diamond sisters more than ever.
---
I received this book from the publisher and for this blog tour in exchange for an honest review. All my thoughts are honest and not altered by this.
I have been following the Secret Diamond Sisters Trilogy since it came out and knowing that this book was the end of it was so weird. I really loved this books and it really wrapped up and ending the trilogy nicely (with a potential spin off?). This whole trilogy has really been filled with twists and turns and secrets but also a lot of fun. I also really loved the character development and journey the three sisters take throughout this trilogy. The one tiny thing that brought down my rating half a stay was the dialogue got really stiff at times. Other than that, for anyone who hasn't read The Secret Diamond Sisters Trilogy and really enjoys chick lits, definitely check this one out!
If you didn't know, I had some problems with Savannah and Peyton in the past two Secret Diamond Sisters books. They just bug me sometimes. I think in this book, I got really annoyed at Peyton more than Savannah but you know what I really love about this plot line and story? By the end of the book I wasn't annoyed with their guts and left this series with a positive opinion of them. Leaving this book on a positive note was something I really hoped would happen and I got just that!
We get a taste of all the characters we have read in the past, you know. Madison, Oliver, Damien, Brett, those kids.What really surprised me also was the fact that I got to see Nick in this book and I do really want to know what happens to him in the future. Diamonds are Forever really did show new sides to Madison, Oliver, Damien, Brett and of course, the Diamond Sisters. They all had to take on challenges that they have never dealt with and that really contributed to the growth within all the characters. Within the year that this trilogy took place, all their lives have been so affected by their arrival to Vegas and that is definitely the sisters included.
The plot to this book was what intrigued me the most. I mean based on the synopsis, I could just sense the amount of drama that would happen in this book. Based on what I read in Diamonds in the Rough, I was excited to see what would happen to all the secrets when they were revealed. When these secrets go on for awhile, it does get annoying. Along with all these secrets being revealed, I loved how all the major characters got a somewhat happy ending. It was definitely something I hoped would happen. These girls have been through so much so the least I expected as a good ending and Michelle delivered! Diamonds Are Forever was a glamorous book to end of a glamorous trilogy.
I gave this book 4.5 stars because I loved this great ending to the trilogy but the dialogue did get awkward and stuff at some points.
---
Spoiler Alert!
All the couples finally all getting together and getting happy endings was something I loved but my favorite must be Courtney and Brett. I mean, after that moment in Aspen I was basically screaming at them to finally tell Adrian and Rebecca and I'm glad they did. (Even though they already knew...) I am so excited for their future together and how it will turn out!
Kind of sad we didn't get a lot of Nick in this book but I hope he lives a great life because I still ship him with Savannah. kthnxbye.
---
Michelle Madow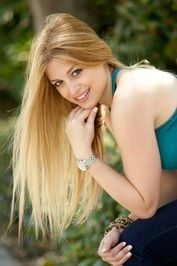 Michelle Madow wrote her first novel, Remembrance, in her junior year of college. Remembrance is the first book in The Transcend Time Saga, a three part series about reincarnation and true love that Michelle successfully self-published. The series was inspired by Taylor Swift's "Love Story" music video. Michelle's latest YA series, The Secret Diamond Sisters, about three sisters who discover they are the secret heirs to a Las Vegas billionaire casino owner, was published in March 2014 by Harlequin Teen. The second book in the series, Diamonds in the Rough, released in November 2014, and the third book, Diamonds are Forever, will be coming out in November 2015. Michelle is active on social media networks and has toured across America to promote her books and encourage high school students to embrace reading and writing. Michelle lives in Boca Raton, Florida, where she is writing more novels for young adults. She loves reading, spending time with family and friends, traveling the world, shopping, Disney fairy tales, Broadway musicals, and loves talking with fans on Facebook (/MichelleMadow), Twitter (@MichelleMadow), and Instagram (@MichelleMadow). To chat with Michelle and other fans about her books, join Michelle Madow's Street Team on Facebook!