Blog Tour
Books
Let's Talk!
Review
Blog Tour: The Lies About Truth by Courtney C. Stevens
11/13/2015
The Lies About Truth Author: Courtney C. Stevens  Pages: 336 Publisher: HarperTeen Release Date: November 3rd 2015 | Amazon | Bar...
The Lies About Truth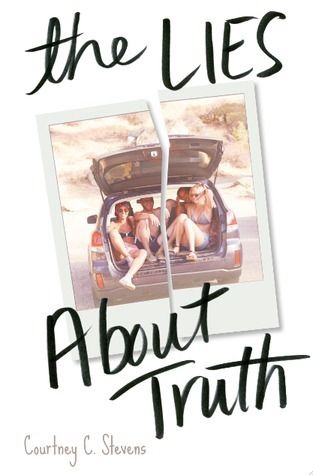 Author: Courtney C. Stevens
Pages: 336
Publisher: HarperTeen
Sadie Kingston, is a girl living in the aftermath. A year after surviving a car accident that killed her friend Trent and left her body and face scarred, she can't move forward. The only person who seems to understand her is Trent's brother, Max. As Sadie begins to fall for Max, she's unsure if she is truly healed enough to be with him — even if Max is able to look at her scars and not shy away. But when the truth about the accident and subsequent events comes to light, Sadie has to decide if she can embrace the future or if she'll always be trapped in the past.
---
When I first read the synopsis for this book, I could pretty much tell it was a finding yourself novel and if it's anything I love, it's a good finding yourself novel. The Lies About Truth is a new one I can gladly add to this list of good finding yourself novels. I really enjoyed how much character development Sadie goes through but also the unknowing to this book about the accident and how readers don't get to know more about the accident until they kept reading to finally know what really happens. (Because, you know things just aren't that simple these days.) The Lies About Truth was an emotional, fun, and very well written story about a girl who is just starting a new chapter in her life, and I enjoyed every page of it.
This book starts about a year after the car accident that had killed one of Sadie's best friends, Trent. Not only did it kill Trent but also leave Sadie with a whole bunch of scars and Max, Trent's little brother, with a problematic vocal cord. Sadie has been through a lot within the past year. She lost her best friend and is now left with all these scars and it really does take a toll on her personality. There were flashbacks in this book and I could really see how much the accident had changed her and being able to read about Sadie's growth in this book is an example on why I do love these types on books. The character development that went on in this book is golden, basically. I loved how gradual it was but am also really proud of Sadie. The position she is in by the end of the book is what she has always wanted to achieve since the accident and you could really see the change she goes through comparing the beginning and the end.
This whole plot was what I really love about this book. It had the perfect mix of fun and sob scenes. I definitely don't mind a sad emotional book but having light and fun moments are always a great touch. The plot line really supported Sadie's development and adjustment to her new life and also allowed Sadie and her friends to really get closure on the whole accident and Trent's death and that is sooo important with moving on with life: closure. That is honestly why I really love the ending because it was such a perfect and satisfying ending. It really wrapped this part of Sadie's life and I am so excited for her for the rest of her life.
The one thing that brought my rating down a tiny but was the fact that I felt like the pacing got a tiny bit slow. Didn't really affect my enjoyment too much though.
I gave this book 4.5 stars because I really loved everything about it and it is definitely a new favorite of mine but the pacing was a bit slow at some point.
---
Spoilers Ahead!
The road trip Gina, Gray, Max, and Sadie all took to The Fountain of Youth was a huge step to getting closure with Trent. It's somewhere he has always wanted to go to and being able to see that place where Trent never got to visit was so sweet and I really loved that aspect of this book. Also, loved Max and Sadie's relationship and how they were really able to understand each other because they were both pretty affected by the accident.
---
Courtney C Stevens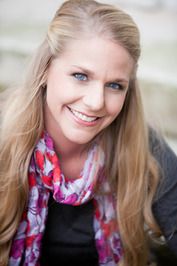 Courtney C. Stevens grew up in Kentucky and lives in Nashville, Tennessee. She is an adjunct professor and a former youth minister. Her other skills include playing hide-and-seek, climbing trees, and being an Olympic torch bearer. She is also the author of Faking Normal, which Kirkus Reviews called "a story that resonates" and Publishers Weekly called a "rich debut," as well as the e-novella The Blue-Haired Boy.
---
a Rafflecopter giveaway
---
Follow the rest of the tour!