Books
Review
Short and Sweet // A Collection of Mini Reviews from This Summer: Suffer Love, Open Road Summer, On the Fence
7/27/2016
Suffer Love Author: Ashley Herring Blake Pages: 352 Publisher: HMH Books for Young Readers Release Date: May 3rd 2016  "Just let...
Suffer Love
Author: Ashley Herring Blake
Pages: 352
Publisher: HMH Books for Young Readers
Release Date: May 3rd 2016
"Just let it go." That's what everyone keeps telling Hadley St. Clair after she learns that her father cheated on her mother. But Hadley doesn't want to let it go. She wants to be angry and she wants everyone in her life—her dad most of all—to leave her alone. Sam Bennett and his family have had their share of drama too. Still reeling from a move to a new town and his parents' recent divorce, Sam is hoping that he can coast through senior year and then move on to hassle-free, parent-free life in college. He isn't looking for a relationship…that is, until he sees Hadley for the first time. Hadley and Sam's connection is undeniable, but Sam has a secret that could ruin everything. Should he follow his heart or tell the truth?
I received an ARC of this book from the publisher in exchange for an honest review. None of my thoughts are affected by this.
I was pretty excited for Suffer Love when I first read the synopsis. Come on, everyone loves a little bit of romance and angst! So, what did I think about it? Well, I thought it was a fabulous read. It stuck to the synopsis and I really liked how the complications of Sam and Hadley's situation put to the whole plot and story. Sam and Hadley's friends were also a really nice addition to this (kind of very complicated) story. Hadley's relationship with her best friend was so great to read about because I love how close they are and how much they support each other. Sam's friend brought a little humor into this very dramatic book. The only problem I had with this book was I thought that beginning of the book was kind of rushed. Other than that, this book was a very fabulous read and if anyone is looking to take a break from cutesy contemporaries with a little angst, Suffer Love is something you should definitely consider!


Open Road Summer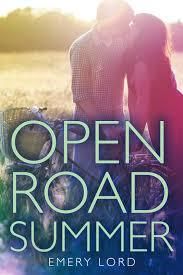 Author: Emery Lord
Pages: 352
Publisher: Walker Childrens
Release Date: April 15th 2014
After breaking up with her bad-news boyfriend, Reagan O'Neill is ready to leave her rebellious ways behind. . . and her best friend, country superstar Lilah Montgomery, is nursing a broken heart of her own. Fortunately, Lilah's 24-city tour is about to kick off, offering a perfect opportunity for a girls-only summer of break-up ballads and healing hearts. But when Matt Finch joins the tour as its opening act, his boy-next-door charm proves difficult for Reagan to resist, despite her vow to live a drama-free existence. This summer, Reagan and Lilah will navigate the ups and downs of fame and friendship as they come to see that giving your heart to the right person is always a risk worth taking. A fresh new voice in contemporary romance, Emery Lord's gorgeous writing hits all the right notes.
This book was my second Emery Lord read, it immediately followed my finishing of The Start of Me and You, which it is very different from. Now, I really loved this book as it was such a fun summer read. It had great characters, a really fun plot, and such cute romance. One of my favorite things of this book was the fame aspect. I love reading books with characters who are famous in it, it gives the book a whole new thill. It was fun to follow around Reagan as she followed around her best friend during her tour and experience new things and meet new people. If you're looking for a quick and fun summer read I would definitely recommend Open Road Summer. I also really loved the romance that was in this book. It was cute, I loved the person Reagan was interested in, and it was fun to read about them and see how their relationship played out as they worked through their circumstances.


On the Fence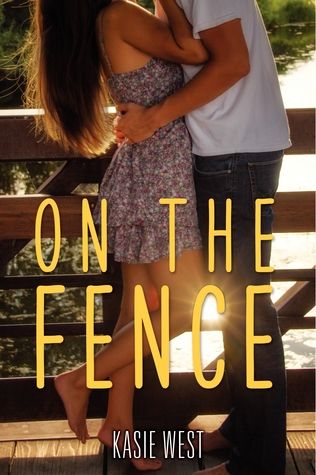 Author: Kasie West
Pages: 296
Publisher: HarperTeen
Release Date: July 1st 2014
For sixteen-year-old Charlotte Reynolds, aka Charlie, being raised by a single dad and three older brothers has its perks. She can outrun, outscore, and outwit every boy she knows—including her longtime neighbor and honorary fourth brother, Braden. But when it comes to being a girl, Charlie doesn't know the first thing about anything. So when she starts working at chichi boutique to pay off a speeding ticket, she finds herself in a strange new world of makeup, lacy skirts, and BeDazzlers. Even stranger, she's spending time with a boy who has never seen her tear it up in a pickup game. To cope with the stress of faking her way through this new reality, Charlie seeks late-night refuge in her backyard, talking out her problems with Braden by the fence that separates them. But their Fence Chats can't solve Charlie's biggest problem: she's falling for Braden. Hard. She knows what it means to go for the win, but if spilling her secret means losing him for good, the stakes just got too high.
On the Fence was the book that basically closed up my summer contemporary mood, it followed right after Open Road Summer. I was looking for a quick and cutesy summer read, and On the Fence definitely delivered! I really loved Charlie, her brothers, the friends she makes from work (who I imagine are all very good looking people) and how much she changes throughout the book. The plot also made for such cute romance and really built up to that romance. It also put Charlie in situations that she had never been put in (ever) and it was really fun to read about her struggle over that. The one huge problem I had with this book was the fact that there were gender roles left and right, and gender roles play a huge part in this book. It bugged me that Charlie and her brothers didn't see her as a "girl" because she was more into sports than doing makeup. I just really wished she would understand that she was a "girl" despite the lack of interest she had in makeup or clothing. I liked the book but didn't exactly love it as well. However, it was the quick, cute, summery romance book I was looking for when deciding to pick up this book.
So tell me: What do you think of the books I reviewed today and have you read any of them?