The Revenge Playbook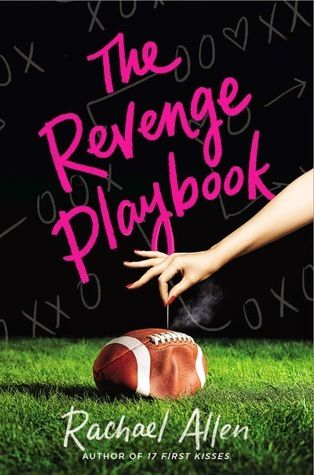 Author: Rachael Allen
Pages: 368
Publishing by: HarperTeen
Publishing on: June 16th 2015
In this poignant and hilarious novel, Rachael Allen brilliantly explores the nuances of high school hierarchies, the traumas sustained on the path to finding true love, and the joy of discovering a friend where you least expect. Don't get mad, get even! In the small town of Ranburne, high school football rules and the players are treated like kings. How they treat the girls they go to school with? That's a completely different story. Liv, Peyton, Melanie Jane, and Ana each have their own reason for wanting to teach the team a lesson—but it's only when circumstances bring them together that they come up with the plan to steal the one thing the boys hold sacred. All they have to do is beat them at their own game. Brimming with sharp observations and pitch-perfect teen voices, fans of Jenny Han and Sarah Mlynowski are sure to fall head-over-heels for this sharp tale—by the author of 17 First Kisses—about the unexpected roads that can lead you to finding yourself.
---
This book is the definition of feminism and girl power. I loved the plot of this book and how it just defied the cliche. The characters represented and showed that your life is not always perfect and how much it could be affected just by a person. The plot was hilarious, crazy, and "a night full of fun."
The characters in this book were so great to read about. They were all different in their own ways and I loved that. Liv is your fierce, badass type of girl. Melanie Jane is the type of girl to stand up for what she believes and is not about to have you telling her what to do. Ana is your timid, kind protagonist and Peyton is that friend that will always be there for you. These four girls are all very different but reading them being together was such a blast. It brought the book personality and fun!
Let's not get anything wrong though, the characters may have been bomb, but the plot is what truly exploded. (Patut-zhi) This book was basically about getting revenge on people- boys- who have treated them like complete dirt and the way they did that was so entertaining to read about. This book also switched perspectives and time throughout the chapters and that really added to the interesting of the plot. The Then in this book was basically the events that lead up to the Now. Reading the Now was so fun but I have to say, this book would be pretty boring without the Then parts. What I liked most about the plot though was how it showed how powerful girls could be. Like women have been through a lot in history and lately feminism has exploded. The Revenge Playbook really showed that and Rachael did a great job making our four protagonist seem so badass. And it's even better because some of these boys have been such jerks to our protagonists and four girls beat a whole football team in a scavenger hunt. The ending to this book tied it up perfectly and I loved it.
I gave this book 5 stars because the story was so fun, I loved the characters, and the plot was so badass.
I loved this ending. It tied up the plot of this book so well. The girls complete the scavenger hunt, make the vlogs and website, and just TAKE THOSE BOYS DOWN. I mean, I feel bad for people like Michael and Ray because they totally don't deserve it but a team goes down together right? But people like Weston and Chad totally deserved it. Some of the people on this football team were such pigs and that caused me to root for the girls to bring the bad boys down!
Oh! And when Trent stood up for Liv at the ending I was practically jumping in my chair. That part was so cute and just totally went against Chad, which I loved. Like, there is nothing better than a boyfriend standing up for the girlfriend he loves.
---
Rachael Allen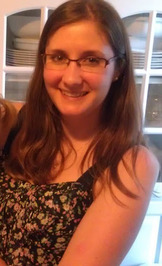 Rachael Allen lives in Atlanta, GA with her husband, two children, and two sled dogs. In addition to being a YA writer, she's also a mad scientist, a rabid Falcons fan, an expert dare list maker, and a hugger. Rachael is the author of 17 FIRST KISSES.
---