Books
Monthly Recap and TBR
Wow 2016, Where'd Ya Go? // November Recap and December Happenings
12/07/2016
Hello everyone and welcome to December! This is the month of a death, stress, but also relaxation and joy, as winter break and Christmas a...

Hello everyone and welcome to December! This is the month of a death, stress, but also relaxation and joy, as winter break and Christmas are right around the corner. November was a pretty good month for me with Thanksgiving and the week off. Keep reading for more about my life and what I am doing with my time when it comes to reading! Enjoy :)
Crooked Kingdom
Animal Farm
Is it sad that this is probably the most successful month of reading I have had in awhile? Even though I really only read two books this month, I really enjoyed both books. Animal Farm was for school but I thought it was actually really good. Crooked Kingdom was sooo good and I am so sad this great duology is now over.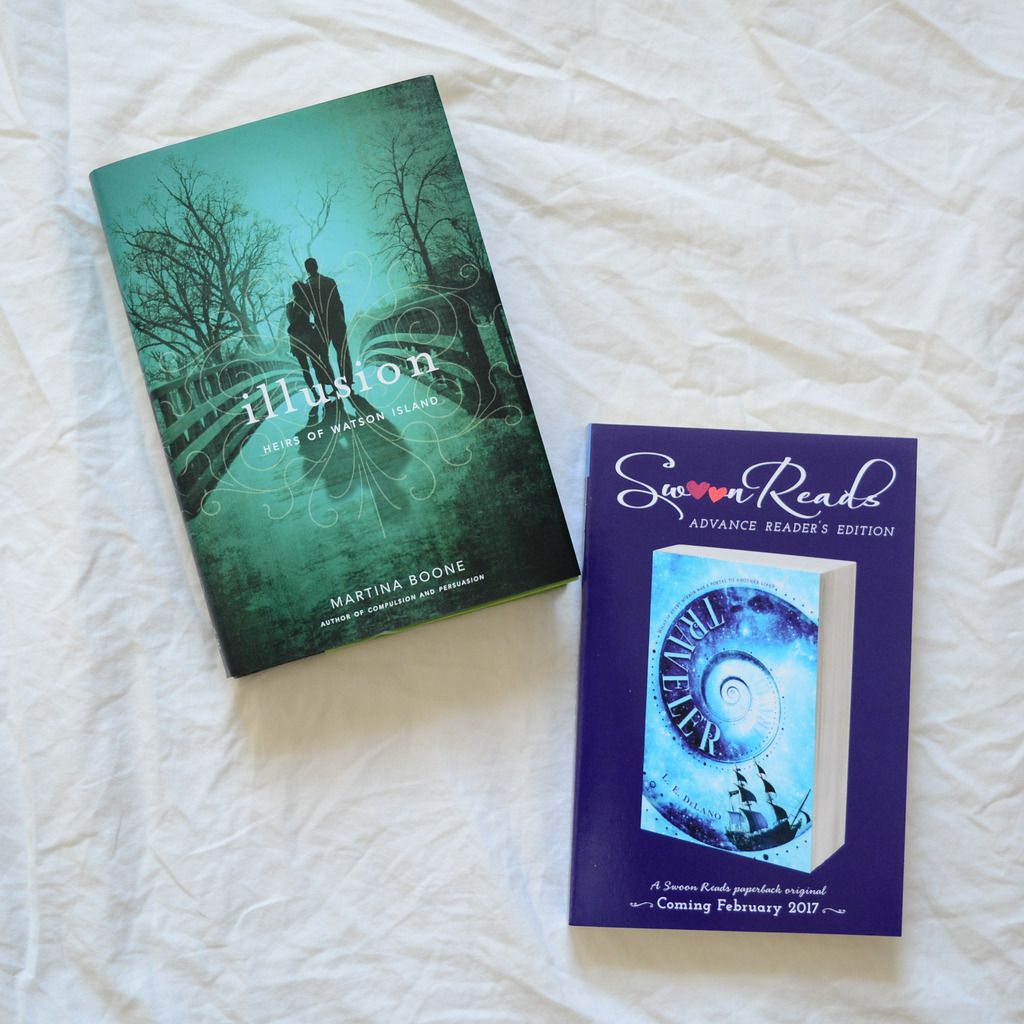 For Review:
Traveler by L.E. DeLano
The Edge of Everything by Jeff Giles
Lucky Girl Amanda Maciel
Literally by Lucy Keating
Upside of Unrequited by Becky Albertalli
Spindle Fire by Lexa Hillyer
Crown of Wishes by Roshani Chokshi
Illusion by Martina Boone
Midnight Star by Marie Lu
Secret of a Heart Note by Stacey Lee
Ever the Haunted by Erin Summerill
Aerie by Maria Dahvana Headley
Assassin's Heart by Sarah Ahiers
History is All You Left Me by Adam Silver
New Laptop
Okay so this is kinda exciting for me because I've been with the same kinda unreliable laptop for 4 years now. So on Black Friday there was a good sale, and my parents got a new laptop for me. It's been nice, seeing as though this new laptop lasts soooo much longer than me old one. Not going to lie, I actually really did not mind my old one despite all it's inconveniences that it gave me but its also nice having the new one.
Moana
Moana has been a movie that I've been really looking forward to ever since they released the casting for the main character, which was ages ago haha. I had pretty high hopes for it and I'm glad to say I was pleasantly surprised. It wasn't exactly what I expected but I enjoyed it nevertheless. It doesn't beat Tangled for me but I loooved the animation of the movie and songs from the soundtrack was definitely included in this month's playlist.
ColourPop
So I may be developing an obsession for ColourPop lipsticks? I've been getting more and more into them and have been trying not to go too crazy with buying them. The thing about ColourPop is that they have great colors, really nice quality lipsticks, and one lipstick is so freaking cheap. Definitely my top recommended store for people who want to try lipstick for a cheap price.
Winter Break and Finals
The best and the worst happens for me this month. In about a week, finals week starts and so does my death. But the week after, winter break starts because it's three weeks of not having to worry about school (hopefully). My family and I are taking a trip to somewhere this year (I won't say yet) and I am pretty excited about it. Just pray I get through finals alive.
Avocado Toast
Let's just say I may be starting an obsession with avocado toast. I went to San Francisco a few weeks ago and had avocado toast from a cafe and I've been sooo obsessed with finding more places that serve it. I love avocados, I love toast, putting it together is definitely not a bad idea. See the great thing about avocado toast is that it's easy to make, it's healthy, and everyone can eat it. You can keep it plain for the vegans and vegetarians or you can stuff like bacon and spice it up. It's great and I need more of it.
With this month's playlist, I really tried hard to not add too many Moana soundtrack songs and songs from the Hamilton Mixtape. There are definitely songs from both albums but I didn't want to drown out the other songs with all the songs from Hamilton and Moana because I'm really just scared of getting tired of the songs. There is no Christmas music here because...well I don't really like listening to Christmas music. Don't get me wrong, I love Christmas but Christmas music is something I can't listen to a month long.